Salon.com has posted
a powerful opinion essay from Garrison Keillor
about the post-modern tradition
of the annual Christmas newsletter. You might have to watch a 15-second ad to read the article -- totally worth it.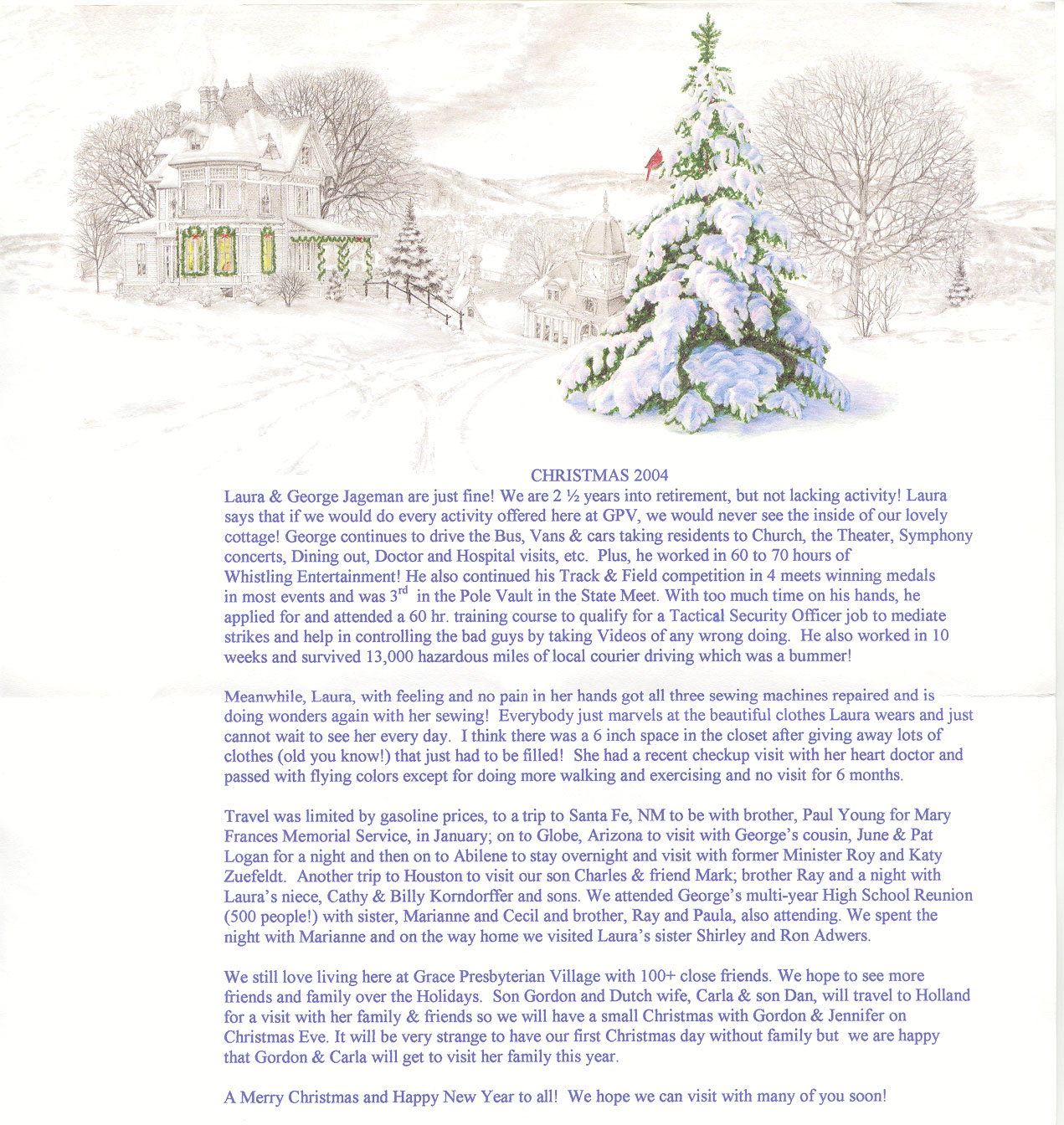 While I have reason to dread some Christmas letters (seriously, do I need to read about Mrs. Stanley's migraine's for the 28th year in a row?), I find it fascinating what people choose to prioritize and talk about in their letters. My mom has whittled our family's letter down to a two- or three-sentence paragraph on each of us (JJ and Beth are pregnant, Scott's going to Africa, etc.), so it's not as bad as it might be...
I do look forward to receiving these annual updates, though, so if you're considering sending me one, have at it! Oh, and if you've received a particularly compelling Christmas newsletter, post about it in the comments...
And because I know you have been wondering, click on the Christmas letter at right to confirm: Laura and George Jageman (whoever they are) are just fine!