This week at our staff meeting, we participated in an exercise where we each grabbed a marker and then went up to easel pad paper -- one sheet for each of us -- and wrote on everyone else's sheet what we thought his or her gifts were. We were told not to write on our own, so I specifically didn't even look at mine to see what other people were writing.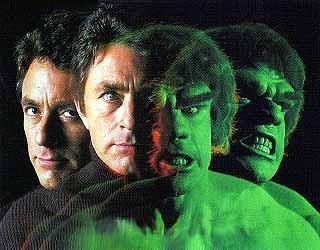 I didn't get to see my sheet immediately after the exercise, either, as they were collected at the end of the meeting so our administrative assistant could write down everyone's and send the list around. (I suppose I could have looked when we were doing the second part of the exercise -- write on your own sheet the organizations you're a part of that people might not know about -- but I forgot to look then, too.)
Anyway, I was in the administrative assistant's office the other day, and I saw the sheets lying there, so I found my own and started reading it. And there were lots of good comments, but then I read one that said "Mindblowing in his rage."
And I thought to myself, "
Hmm. That's odd. Because although there are times when I get tense -- even enraged -- around work things, I thought I usually tended to hide it well
."
So then I re-read it, just to make sure. Oh ... "Mindblowing in his
RANGE
."
Yeah, that probably makes more sense. (You might note that "Mindblowing in his humility" was not one of the gifts listed.)